A VISUAL GUIDE TO SORTING OUT LIFE AND WORK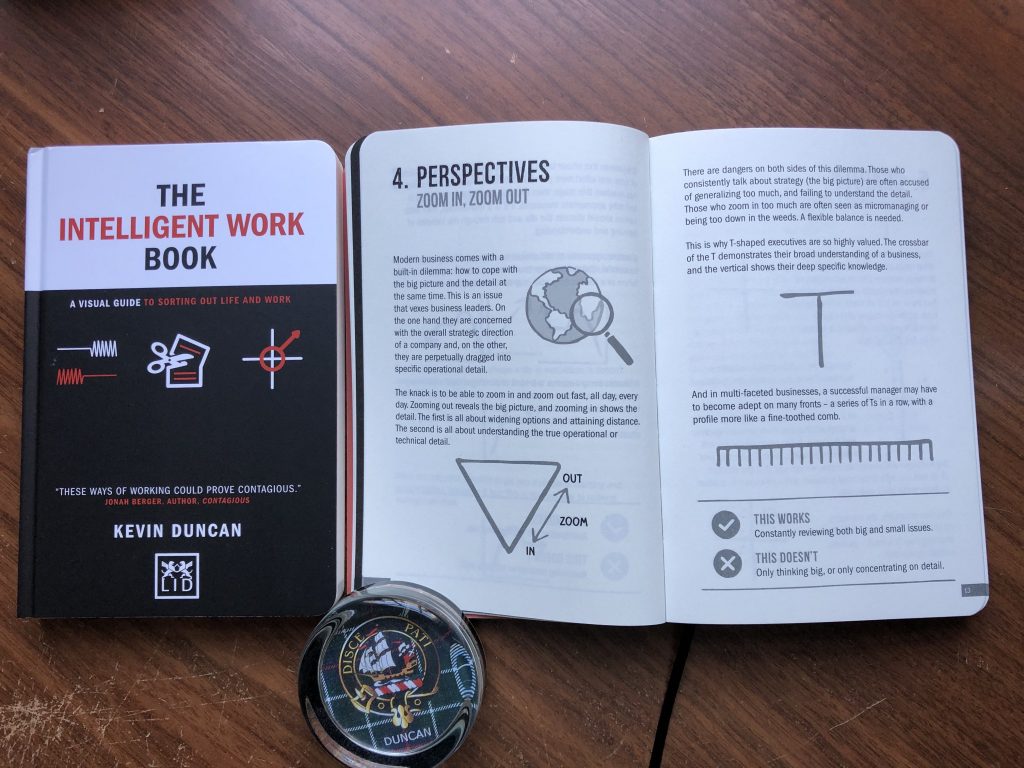 BALANCED INTELLIGENCE COMES FROM COMBINING THE VISUAL AND THE VERBAL
Many people find it difficult to express ideas and solve problems purely with words. They find it much easier to use diagrams. After the runaway success of The Diagrams Book, Kevin "the diagrams guy" Duncan set himself a new challenge: to try and combine the two.
Would it be possible to interweave narrative and visuals to create a helpful guide to sorting stuff out? The Intelligent Work Book does just that. From thinking, doing, working, planning and prioritizing, through to presenting, selling, negotiating, progressing in your career, or just plain fooling around. The result is a practical workbook that anyone can use.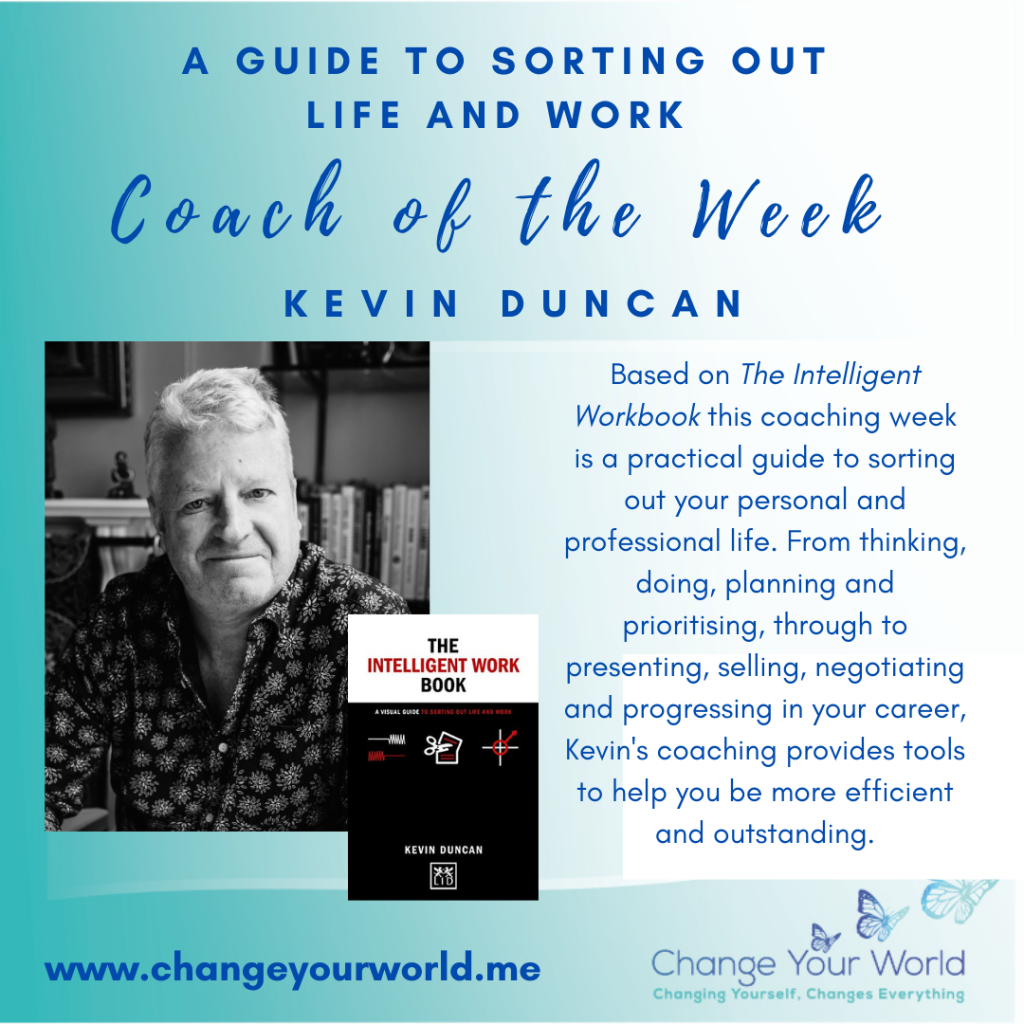 Buy the Teachable online training programme here
Featuring well in WHSmith Gatwick…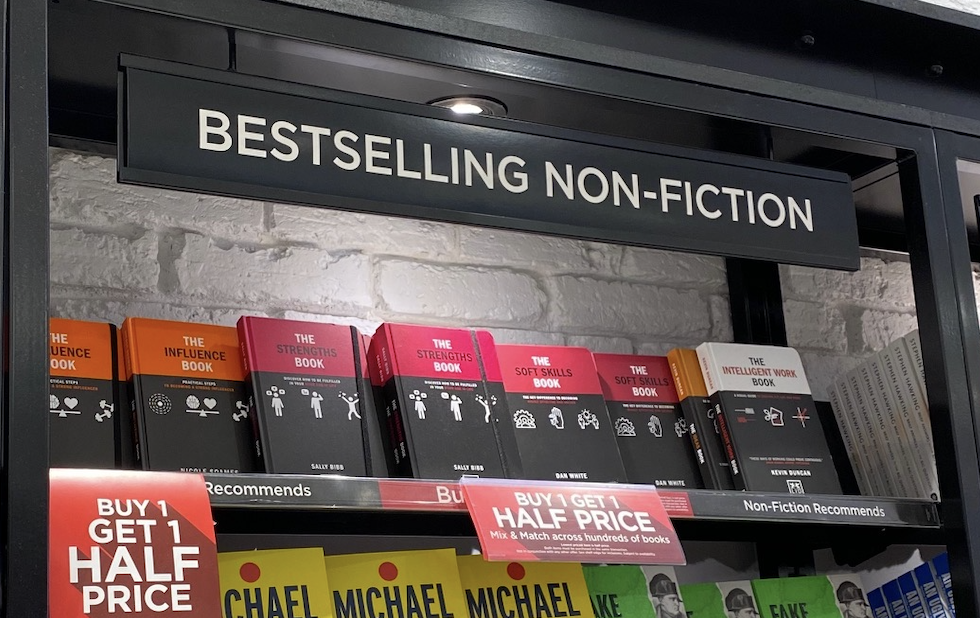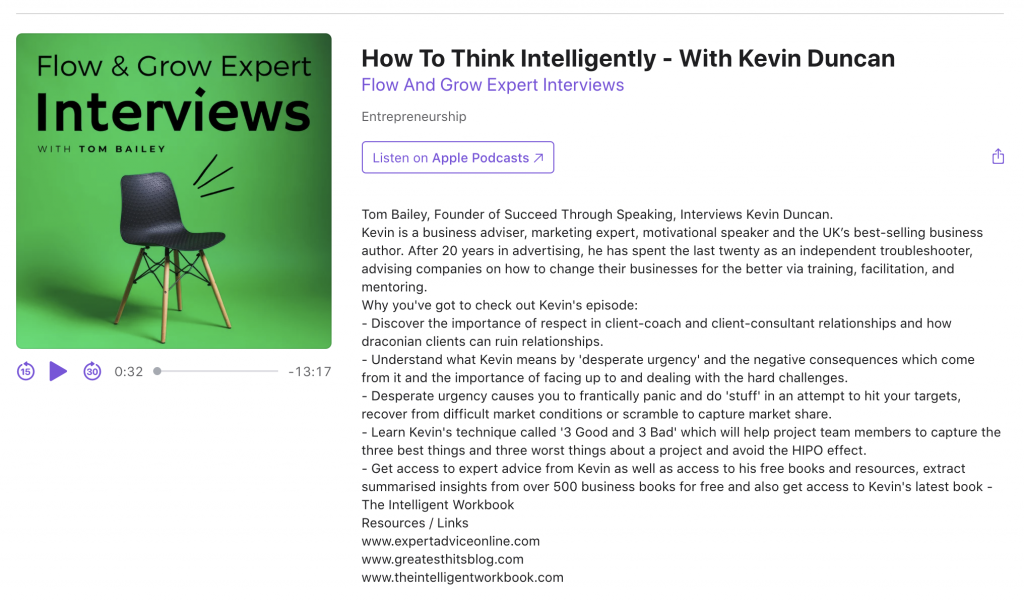 (1 hour , 2 chapters explained)
(40 minutes, 2 chapters explained)
PODCAST: MARKETING AT WARP SPEED (CHARTERED INSTITUTE OF MARKETING)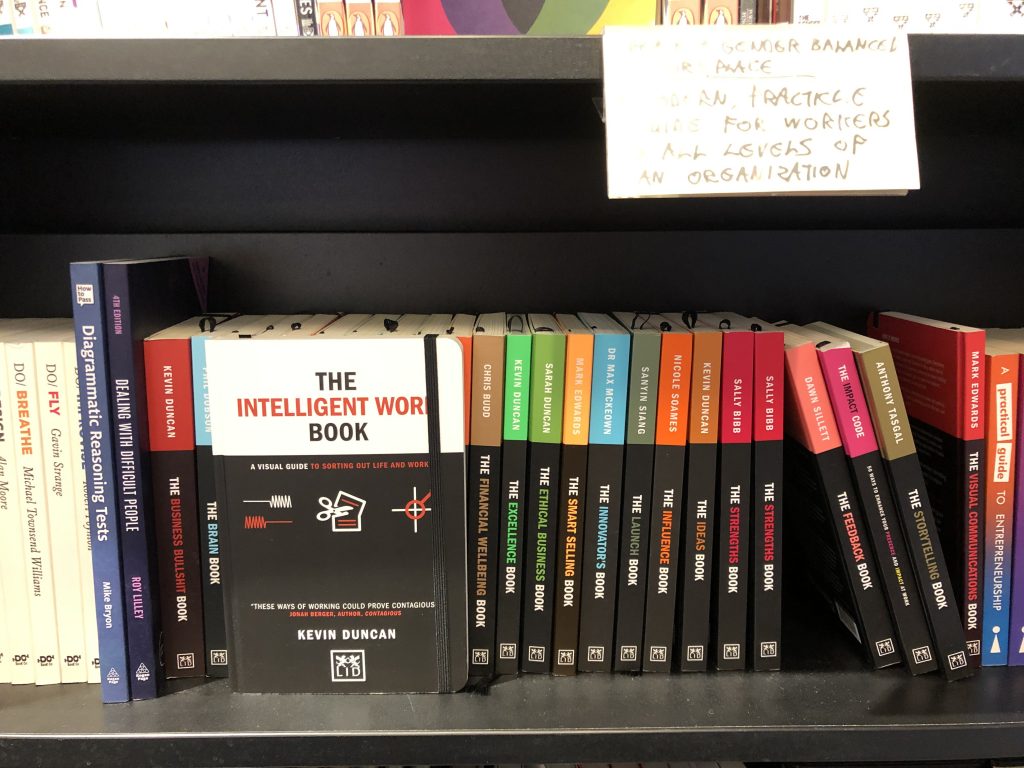 PRAISE FOR THE BOOK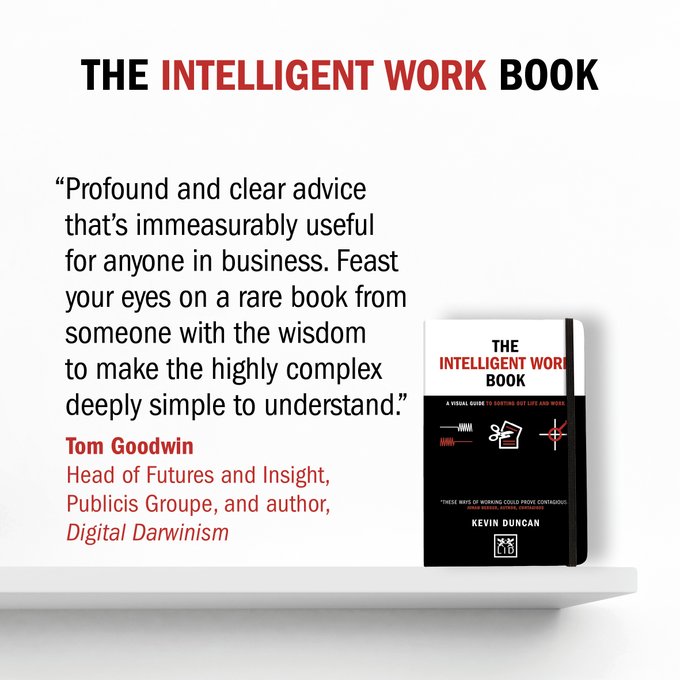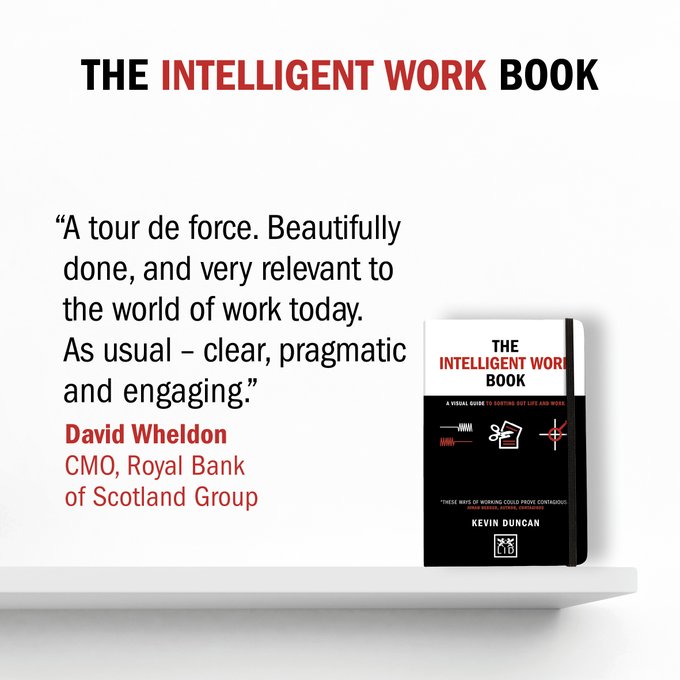 "These ways of working could prove contagious." Jonah Berger, Author, Contagious
"This is fabulous!" Rory Sutherland, Vice Chairman, Ogilvy
"It is rare to find a book that makes you stop and think about how you think. Simple visual wisdom from Kevin Duncan which is well worth a look." Helen Calcraft, Founding Partner, Lucky Generals
"The master of simplification." Graeme Adams, Head of Media, BT
"Unlocks the creativity that lies within." Paul Davies, Consumer Marketing Director, Microsoft
"Visual + verbal = inspirational." Chris Barez-Brown, Founder, Upping Your Elvis, and author of Wake Up! Escaping A Life On Autopilot
"Transforms your doodles into powerful ways of thinking and behaving. Doodles will never be the same again." Richard Swaab, Deputy Chairman, BBDO EMEA
"Duncan says your audience remembers 70% of your beginning, 20% of your middle, and 100% of the end. Let me end with this: BRILLIANT!" Marty Neumeier, author, Scramble: A business thriller
"One thing remains constant with all of Kevin's books – practical advice that makes us better. The Intelligent Work Book is no exception." Richard Morris, CEO UK, President EMEA, Initiative
"One of the secrets of a successful career, well really a successful anything, is to adopt the winning techniques. This book has an abundance of them. It will get you ahead." Sue Unerman, Chief Transformation Officer MediaCom, and author, The Glass Wall, success strategies for women at work and businesses that mean business.
"Kevin has written a Tardis of a book. It packs an awful lot of ideas and insights into a small and accessible package." Richard Shotton, author The Choice Factory
EXAMPLE CONTENT